Letras
Tips: How to use this exercise at home and school as well.
Letras
Reading basics
---
En el ejercicio 103 los estudiantes aprenderán el alfabeto español. El principal objetivo es ayudar a los alumnos a asociar la pronunciación correcta con la letra correspondiente. Los estudiantes puede escuchar la pronunciación de las letras que aparecen en la pantalla grabar las propias suyas. Este ejercicio ayuda a adquirir nociones básicas para deletrear.
---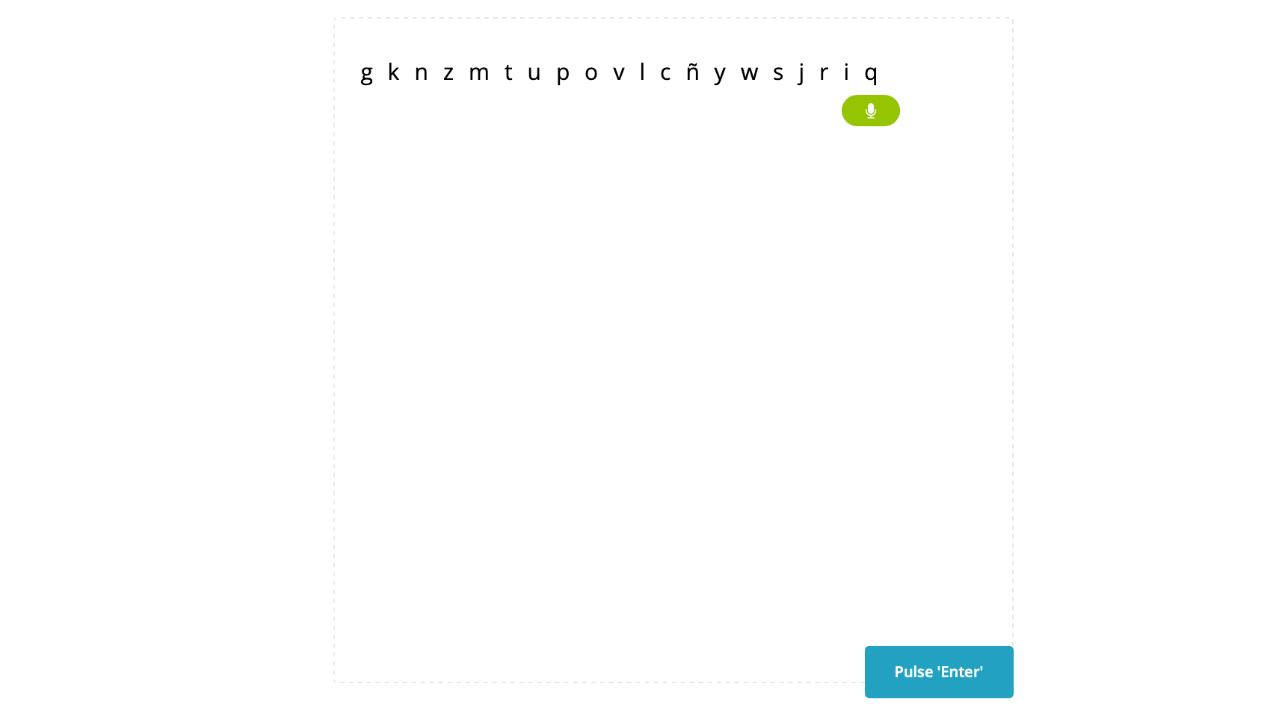 This functionality is under construction.